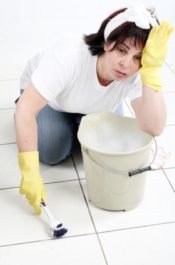 Are you tired of cleaning tile and grout down on hands and knees and it still isn't looking very clean? You scrub and scrub, but  notice there's not much difference. Then let us help you get you off your hands and knees with our, powerful, safe, tile and grout cleaning process. By using the latest tile and grout cleaning chemicals on the market, our 2000 psi high-pressure tile cleaning tool uses 250 degree hot water, we can clean your tile and grout floor surfaces.
We highly recommend getting your grout sealed after it has been cleaned. This will provide extra protection on your grout, which will make it more resistant to spills, stains, and keeping the grout and the surface looking cleaner longer.
We provide grout scrubbing at no extra charge for all jobs.  Most companies will want to charge extra for this process. This is an added value to make your tile and grout much cleaner.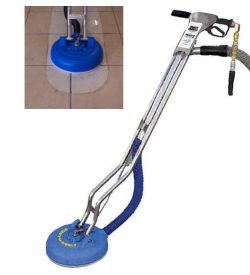 A grout colorant can restore even the most dirtiest, damaged and ugly grout to better than its new condition. Painting grout with a grout colorant will also permanently seal the grout to make the grout look even better than in  the day it was installed. Grout colorants are applied similarly to how you might paint your grout except grout colorants are more thicker than normal paint.